New Video Customize and Channel Editor Options
1605710520001
We've rolled out three new updates to Wistia - an option to manage transcripts for your videos, control their appearance in Channel embeds, and an update to our default alignment behavior in Channel embeds.
Video Transcripts
When we rolled out our podcast functionality, we introduced the use of transcripts in Episodes within Channel embeds. At the time, users could only manage transcripts for audio files.
We've now added capabilities to videos in Projects and Channels to upload, edit, download, and delete transcripts!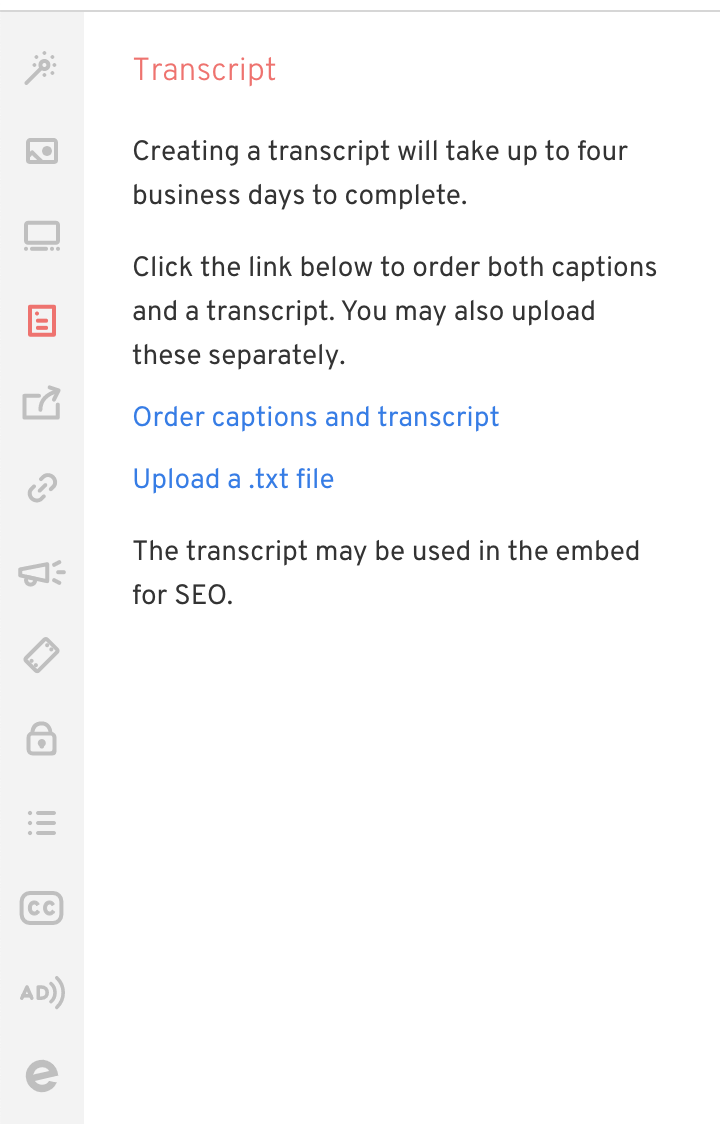 Channel Embed Transcripts
Speaking of, based on customer feedback we've also added an option to toggle the visibility of transcripts in your Channel embeds! This will show or hide the Transcript tabs in the Episode popovers of your Channel embed.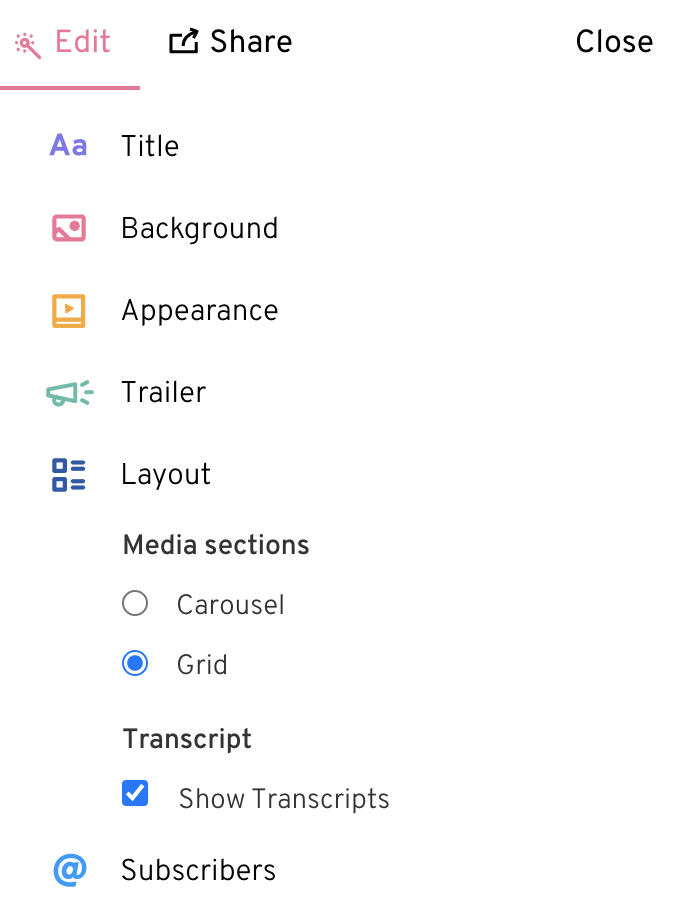 Channel Embed Default Alignment
Based on customer usage and feedback, along with our recent UI updates to Channels, we've updated the default alignment for new Channels to Left Aligned instead of Centered. We hope this makes your Channel editing experience for new content speedier!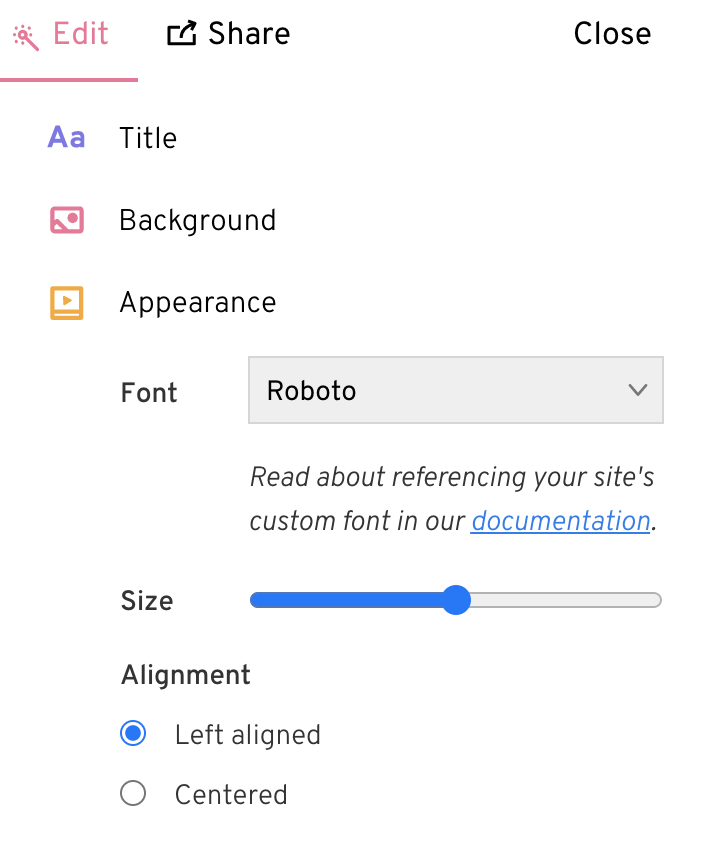 As always, if you have any questions for feedback for us, please get in touch with Support!